As the weather was really brilliant again, went out again chasing clouds 🙂
Wanted to see if with some wide angle lenses I can get some more shots from those amazing clouds drifting across the sky.
Gear: M(240) with 3.8/18mm Asph. & D4 with 4/16-35mm
I again used Silver Efex Pro 2. Way more impressive in B&W than in colour.
Updated the gallery from Aug30 with the new shots HERE
Somehow these clouds looked more like the exhaust from a UFO leaving earth or landing here or explosions.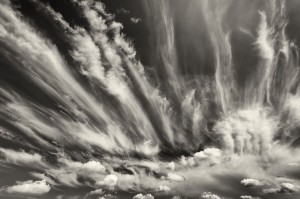 D4 4/16-35mm with 16mm ISO 200, f8,1/1250sec