Workshop with Aspect2i.co.uk and Mark Littlejohn
Last week I had the pleasure to attend a landscape photography workshop in the beautiful Lake District with Mark Littlejohn which was organized by aspect2i.co.uk. In 2014 Mark was awarded the title of Landscape Photographer of the Year. We were based in Keswick at the lovely Crow Park Hotel. The staff there was lovely as ever. Mark is using a small Nikon DF with some manual AIS lenses (28mm, f1.2 50mm, 105mm) a combination he recommended.
---
---
Our locations were: Ullswater, Lake Grasmere, and the remains of the slate quarry off the A593 into the valley with the Yewdale Beck river.  We drove past Skelwith Bridge and turn right behind Yew Tree Tarn. There are two roads going off to the right. 1st takes you to Hodge Close and 2nd one takes you to Tilberthwaite Farm Cottage. At both locations there is a medium sized car park. There is no through road and drive careful here, as there not many locations to let another car pass and the road is really narrow. The area is that from an old slate quarry, which was abandoned sometime in the early 1960s.
Overall direction and some closer map were we walked.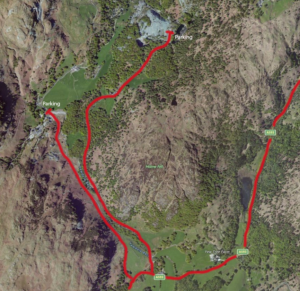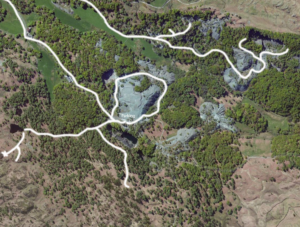 Copyright for those two maps Bing Maps.
Some initial B&W conversions:
Equipment I used:

Nikon D810
f2.8/70-200
f4 300mm PF
24mm tilt shift PC-E
f2.8 14-24mm (but hardly used)
f4 24-120mm (but hardly used)
---
---