I took this picture 5 years ago Saturday morning Nov 14 2015. During the previous evening Paris unfortunately saw those absolutely horrible attacks of Nov 13. While we sat outside in another Arrondissement in a restaurant we only realized the next morning what fully happened. The original photos from the trip can be found HERE.
I have been coming back to this picture several times continuing editing it. It is regularly said, when you learn something new and advance, that it is also a good idea, to come back to your old pictures. When we stood there I wanted to somehow convey the grandeur, beauty yet also the stillness, emptiness.
The orginal is this. And yes lens selection is less than ideal. Afterwards, I realized when visualizing the photo you want to take, maybe take a bit longer. I was probably too quick here being content with this shot.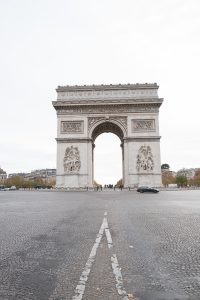 Back home I had to crop the image quite  a bit, which is never good. Did some initial processing.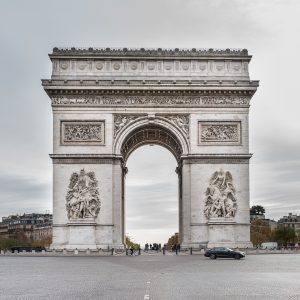 While I had the print (pic 2) on the wall over the past years I realized this was not the picture nor scene I had envisioned. For me the picture/scene needs to be lighter. Moreover, I wanted to remove the distractions (car/people). Got me to the next two pictures. 1 car only, yes might work but for me just having the cyclist there was better.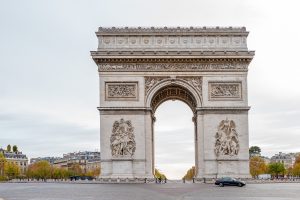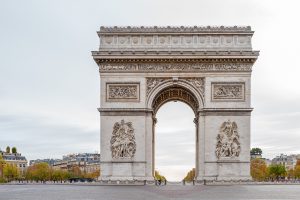 Would you believe it, I forgot the bus! The last edit so far was to move the cyclist to the middle. Yes, a lot of Photoshop 😉 but I am not shooting any documentary. For me there is the horrifying event but also Paris being one of the most stunning cities in the world and its beauty and its light will continue to shine.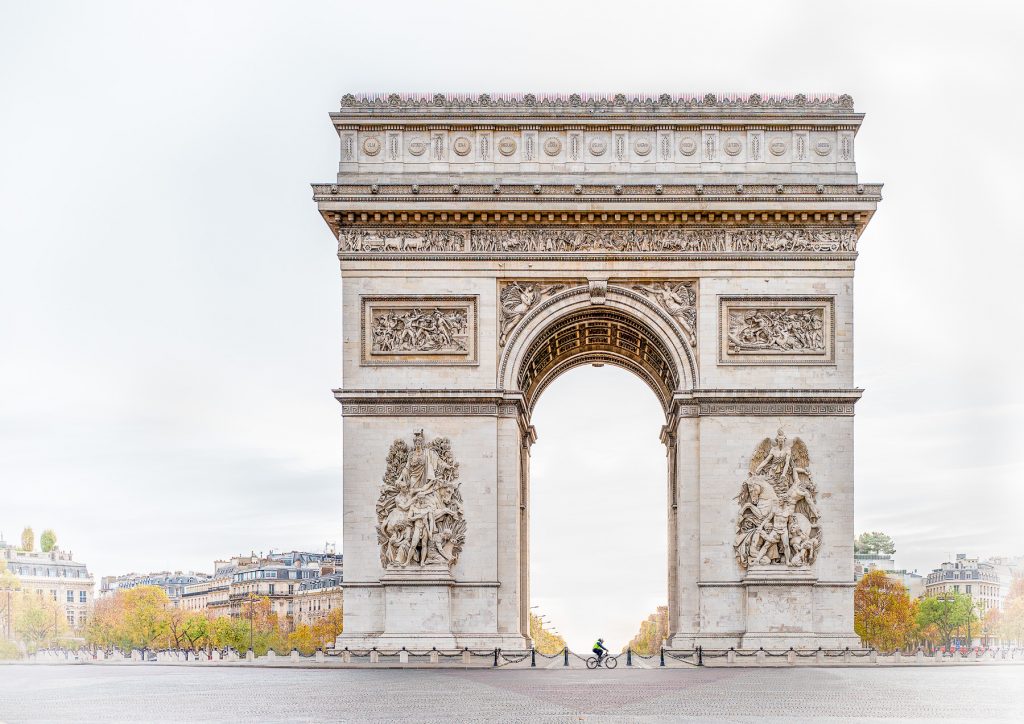 Merry Christmas and a Happy New Year, where we hopefully, can eventually get out and shoot!
Stay healthy!